Semiconductor Robot Sales & Service
US Digital Designs provides support for the Brooks Automation Orbitran, ZBot and ZBot II wafer transfer robots, as well as our own improved model, the ZBot II+.
Are you experiencing any of these common issues with your Orbitran or ZBot robots?
Z-Axis and Theta drive motors fail
Extend/Retract motors and transmissions fail
E/R cable harness assembly have problems
Wafer Detection / Vacuum PCB problems
Main (Through Body) wiring harness
Reduction gear assembly wears out
Repeatability and accuracy shortcomings
Unacceptable downtime
We don't just fix it. We make it better.
We've partnered with Brooks Automation, Inc. to tackle these problems head-on, and our collaboration has resulted in a totally revitalized ZBot product line. ZBot customers who work with USDD to refurbish their units report minimal downtime, decreased turn time, and increased satisfaction.
When we refurbish your ZBot, we enhance the unit to meet our own design-improved specifications for that particular model. Alternately, you can choose to replace your ZBot I or ZBot II with USDD's ZBot II+, a new-manufacture unit with improvements that go beyond the upgrades we offer for ZBot II refurbishments.
All ZBot II and II+ units can drop-in replace each other, and the ZBot II+ can drop-in replace the ZBot I.
When we rebuild your ZBot, we make significant improvements to extend the life and reliability of every part of the unit. Every design-enhanced rebuild project we do receives the following upgrades:
Servo motors
Wiring harness
Vacuum board
Reduction gear assembly
Repeatabiity & accuracy
More enhancements
Servo motors
Z-Axis and Theta Drive Motors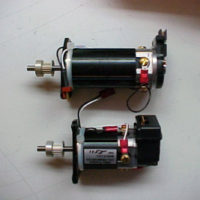 Note the new larger motor (top), compared to the OEM motor.
Improved high-torque motors
State-of-the-art encoders
Premium-quality pulleys
Z-Axis and Theta Drive Motors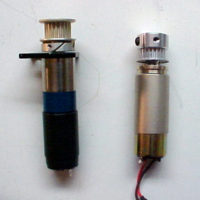 Note the new larger motor and gearbox compared to OEM motor (right).
Low-backlash/high-torque capability
Planetary vs. spur gear transmission
Premium motor materials for longevity
New pulley design
Wiring harness
E/R Cable Harness Assembly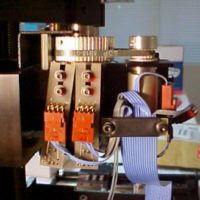 This image shows the OEM ribbon cables "hacked" to fit the connector application.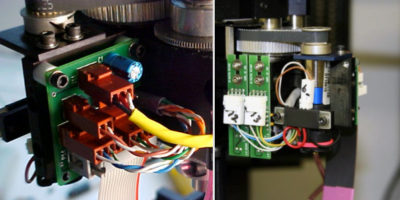 USDD's upgraded cable harness assembly comes with a new power distribution circuit board, for a more reliable solution to the problem shown above.
Vacuum board
Wafer Detection / Vacuum Board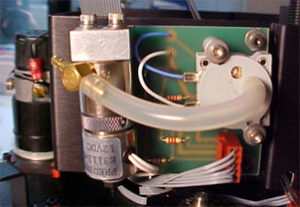 OEM vacuum board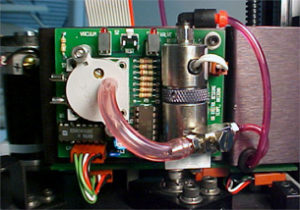 USDD's new design for the vacuum system includes manual overrides, LEDs, and high-efficiency solenoids.
Reduction gear assembly
Redesigned Reduction Gear Assembly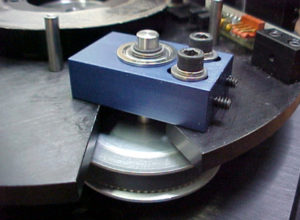 USDD's improved reduction gear assembly
New bearing assembly with improved sealed bearings and lubricant
Proper bearings pre-load springs for maximum life
Repeatabiity & accuracy
Repeatability & Accuracy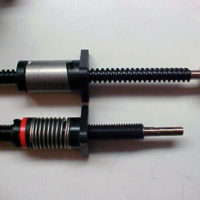 Accuracy & repeatability issues are primarily the result of worn lead screws. We replace lead screws and bearings with every rebuild.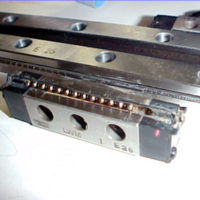 Linear slide bearings are replaced with new bearing system.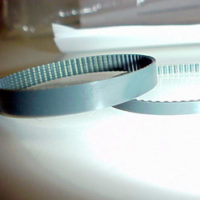 We replace worn old OEM belts with new larger, stronger Kevlar® belts.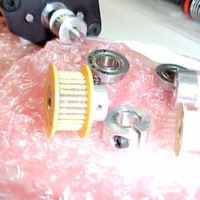 Worn pulleys, radial bearings, and belts are all replaced and properly aligned.
More enhancements
Every USDD ZBot design enhancement rebuild includes:
All new servo motors: Zeta, Theta, & Extend/Retract
OEM wiring harness replaced with power / control distribution system
New improved TFE coated precision lead screw
New premium pulleys and Kevlar™ belts
New linear guide bearing system and rotation bearings (all replaced with premium components)
New vacuum system controller board (New vacuum sensor & solenoid)
New improved theta pulley reduction gear assembly
Precision machining enhancements and alignment of all components
Refurbished OEM wafer pans. (New wafer pans are available when necessary)
Main Controller PCB service/refurbishment (New controllers PCB's available)
Our commitment to quality
USDD is committed to continuous quality improvement for our ZBot and Orbitran product lines. Our experience and expertise is a definite advantage but the true advances come from our relationships with Brooks Automation Inc., our suppliers, and the robot end users.
Listening and working with the end users is a fantastic source of knowledge. We strive to continuously improve our products by attacking the sources of ware and fatigue. Our test stand apparatuses allow us to test the robots for basic operations or even extreme conditions when necessary.
Every robot spends a minimum of 24 hours on a test bench. We physically pass thousands of wafers, monitoring repeatability, accuracy and reliability. In addition, we can test new ideas to improve the robots under conditions very similar to field operation.